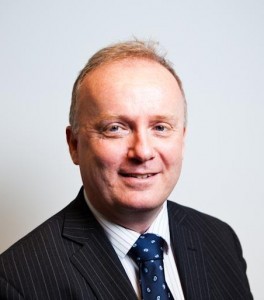 Situated in Ipswich, Suffolk,  Essential IFA was established by Peter Herd in 2008. Essential IFA was set up with the aim of providing high quality independent financial advice that people can trust and most importantly, understand.
Peter has over 20 years' experience within the financial services industry and holds a Level 5 Diploma in Investment Planning. Peter also has a current Statement of Professional Standing certificate, which complies with FCA regulations.
What is a Statement of Professional Standing (SPS Certificate)?
An SPS certificate certifies that an adviser has met the minimum standard of qualifications laid down by the FCA to give financial advice. This certificate is issued annually to certify that an adviser has kept his knowledge up to date by completing 35 hours of continual professional development study.
Consumers should be aware that advisers use different titles such as "Chartered Financial Adviser" and "Professional Financial Planner" and "Independent Financial Adviser". However you must always check that the individual has a current SPS certificate, that the FCA regulates them and they are on the FCA register. Please do not hesitate to ask for proof of both of these, as I will be happy to supply you with this information.
You may wish to check our FCA registration and you can do this at the FCA website. Our registration number is 478224.
Can I be confident of your advice?
We are members of The Whitechurch Network, who provide us with professional indemnity insurance. This insurance covers all regulated advice such as investments, pensions and life insurance. Our network provider also undertakes regular checks to make sure that we comply with the FCA rules. All of our advice is covered by the Financial Services Compensation Scheme (FSCS), which is the same protection that is supplied for deposit accounts through Banks and Building Societies, although different levels of compensation may apply. Please do not hesitate to ask for details.